My juvenile, Hawkeye, has moved up to his big-boy digs in the Boaphile. It's difficult to see, but there's an Exo-Terra cave in the far back corner. You can just about spot a gecko nose back there in this picture.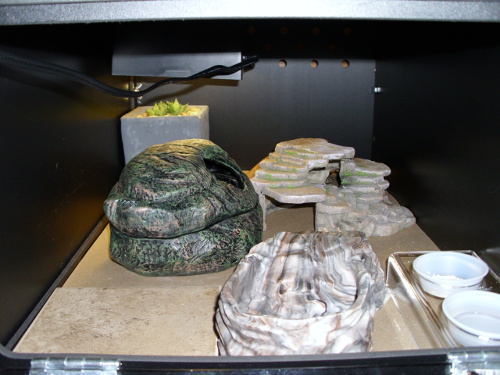 The staircase creates a little awning over the cave entrance, as seen in this shot.
He's moved in next to Amoré.
Here's the entire cage. I'm using the end compartment as a bug and plant storage area.
Also, just noticed there's a skink face in the top corner, lol. Sorry, Lilo, not your photo shoot.