Buy One Get One Half Price! Orders over $300 will ship free!
Trades I'm interested in: ball pythons, fattails, cave geckos, thermostats, and leopard geckos (blood hypo combos, a very nice bold stripe female, or sub-species/combos. the only albino I work with is trempers (eclipse and raptors). I may also be interested in dubias.
I had a sale fall through, so I'm offering up these geckos again. Shipping will be done as soon as it warms up (hopefully in a couple weeks). 20% down will hold geckos. Please see my website for terms. The adult females should be getting ready to ovulate soon and some are already ovulating. Prices do not include shipping unless otherwise noted. PM or e-mail
[email protected]
for info.
Bundy $175
Hypo Snow Enigma het Tremper Male
Proven Breeder eating Dubias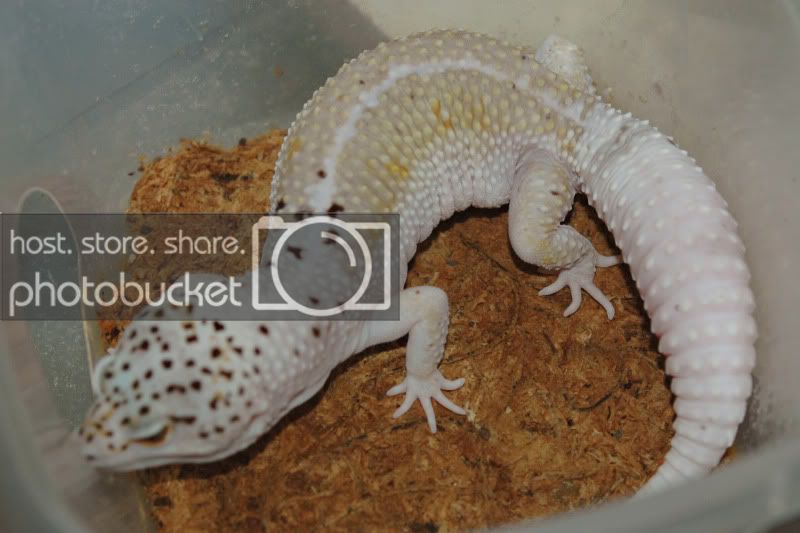 Endora $100
Hypo Snow Female purchased from JMG, no known hets
Proven Breeder eating Dubias
Cruella $65
Mack Snow het Tremper female
Proven Breeder eating mealworms
Eben $250
holdback male Eclipse poss het Tremper
eating mealworms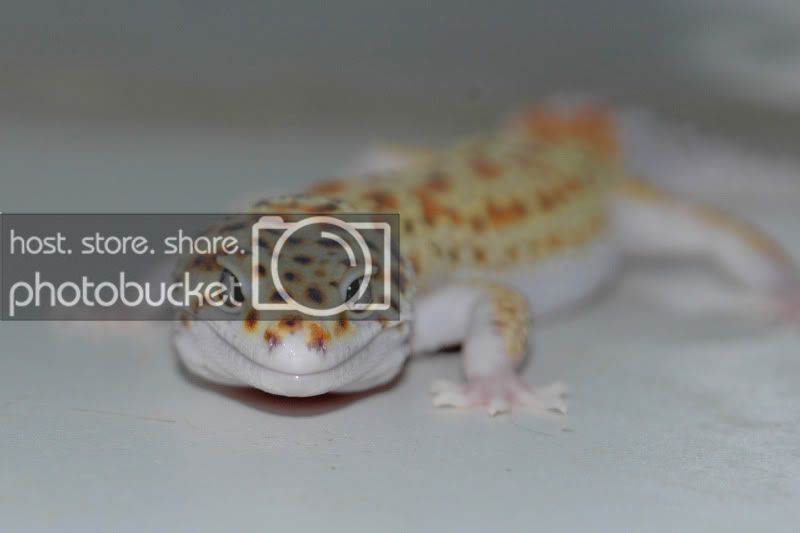 Mimi $135
Female Eclipse poss het Tremper from SF Geckos
Never been bred, rtb, eating dubias
Sidney $125
Female Eclipse poss het Trempr from Bryan Jett
Never been bred, eating dubias
Akasha $60
Female Enigma het Raptor from Garden State
Never been bred, eating dubias
does have some head tilt, striking issues (pm for more info)
Orsova $125
Female Eclipse poss het Tremper from SF Geckos
Never been bred, rtb, eating Dubias
Sylvia $75
Female Afghan
eating mealworms
unsexed afghan $70
eating mealworms
Eclipse poss het Tremper Male $125
eating mealworms, almost ready to breed
Eclipse poss het Tremper Male $90
eating mealworms, ready to breed
Eclipse poss het Tremper Male $90
eating mealworms, almost ready to breed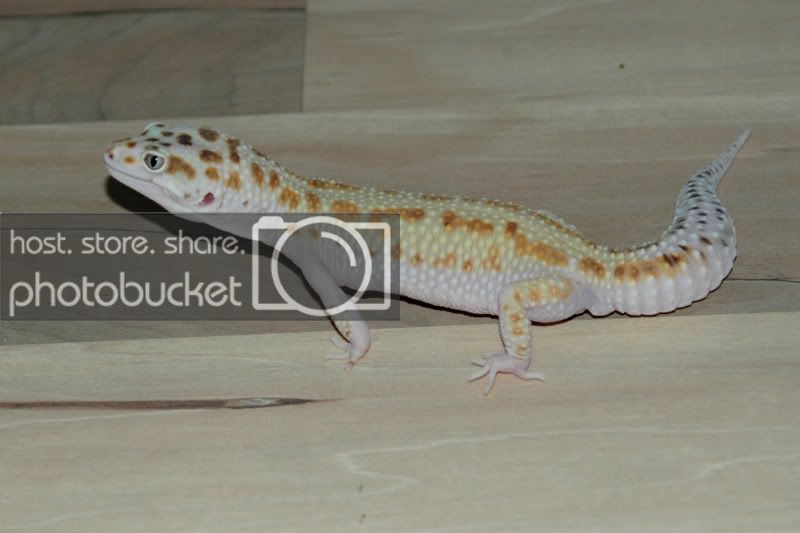 het Eclipse (bold stripe/halloween mask) poss het Tremper Male $70
eating mealworms, almost ready to breed
het Eclipse (small chance het Tremper) Female $50
eating mealworms
het Eclipse (small chance het Tremper) Male $50
eating mealworms
Isaac $30
het blizzard male
ready to breed, eating mealworms