Your one stop shop to get all the feeder insects you need!
Special note on crickets for this week:
SPECIAL NOTE - PLEASE READ!!!!!!!
Our cricket farm is playing catch up with their breeding stock. Because of this - ANY order placed for live crickets between now and Monday morning will ship out on Monday, Jan. 28th. There is NO way around this for us and we apologize for the inconvenience. Thank you.
We have crickets in ALL sizes from pinhead all the way up to 1" adults!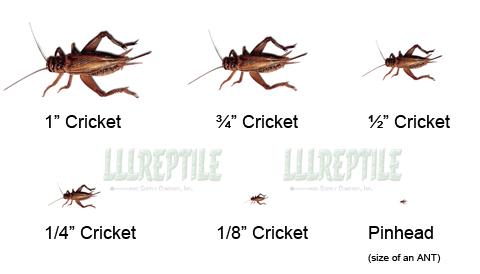 500 for $26.99 ($0.05 each)
1000 for $29.99 ($0.03 each)
2000 for $44.99 ($0.02 each)
5000 for $89.99 ($0.02 each)
These prices are good for all sizes of crickets!
Order by clicking here and adding the # of crickets you need to your cart!
If you're ordering crickets, don't forget your order of mealworms! They're discounted if you order both at the same time!
Regular Sized Mealworms shipped WITH crickets are
$9.95 per 500, $11.95 per 1,000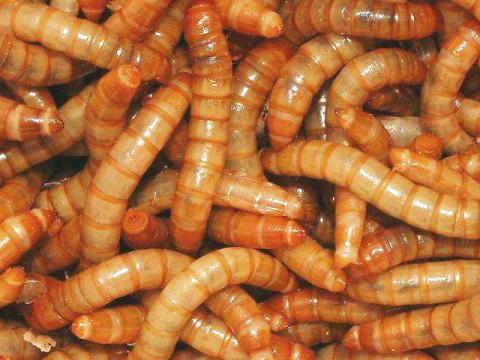 Add them to your cart by clicking here!
Need smaller worms? We have mini mealworms that you can add to your cricket order too!
Mini Mealworms shipped WITH crickets
$9.95 per 500, $11.95 per 1,000
Click here to add them to your cart!
Superworms are discounted with your cricket order too!
500 for $25.95, 1,000 for $29.95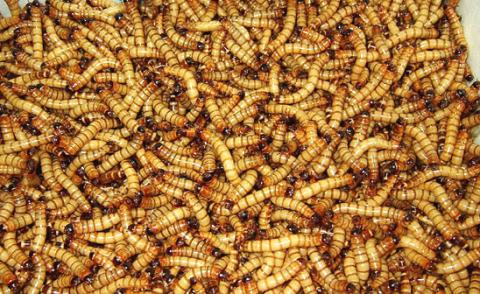 Add them to your cart by clicking here!
Giant Mealworms are a nice inbetween size between Regular worms and Superworms - and also inexpensive when shipped with your crickets!
500 for $17.95, or 1,000 for $22.95
Click here to add them to your cart!
Don't forget a nice treat for your chameleons - waxworms are also discounted when ordered with crickets!
250 for just $10.95!
Click here to add them to your cart!
Just need worms? Click here to see their prices when shipped alone!
We also have several sizes and types of roaches you can order, either to feed off completely or to start a breeding colony of your own!
Click here for prices and sizes on our dubias, hissers, and lobster roaches!
Need to feed your feeders? Make sure they are eating the best food to pass all that nutrition on to your reptiles!
Try
Nature Zone Total Bites
for just 99 cents! Popular in our stores, these bites smell good and the crickets love them, and because they come in small cubes they are extremely easy to portion out.
Fluker's Orange Cubes
are another complete diet option for maintaining your crickets!
For your convenience, we can also include
Cricket Bites
with your cricket or worm order to keep your feeders well fed!
For ALL of our available animals, feeders, and supplies, PLUS tons of informative articles and coupons for shows, please visit our website at LLLReptile.com!
-Jen