Hello all, a few days ago i picked up my first gecko from a breeder auction. It is a 2 month old gargoyle gecko.
Im kind of hesitant to name it yet just because it's impossible to tell the sex at this point but either way gargs are awesome. I had an extra exo terra 18x18x18 left over from my green basilisks enclosure expansion so i decided this would be the gargs new home.
i provided lots of cover so it would feel safe, a few hides, branches, a small waterfall and water dish.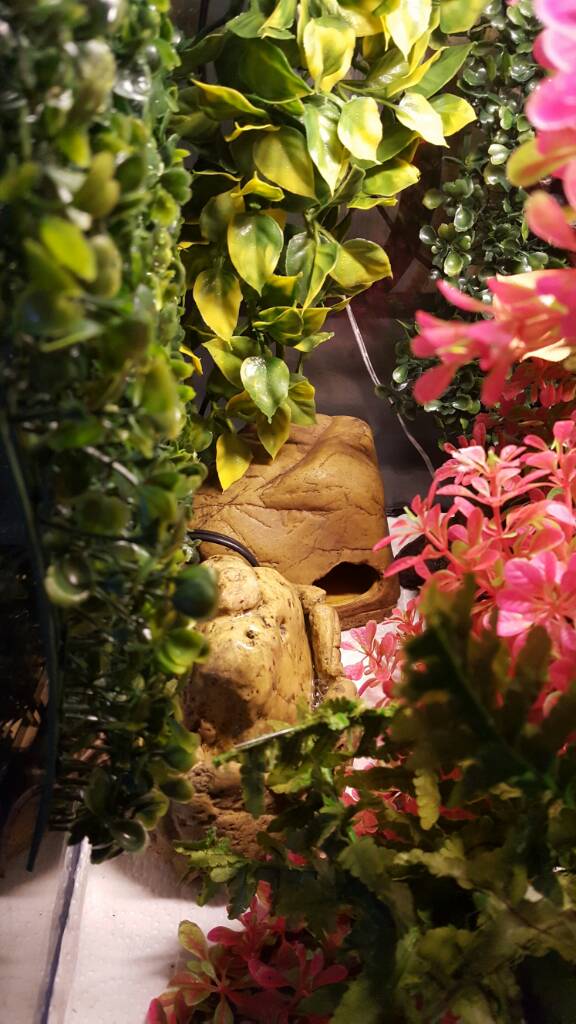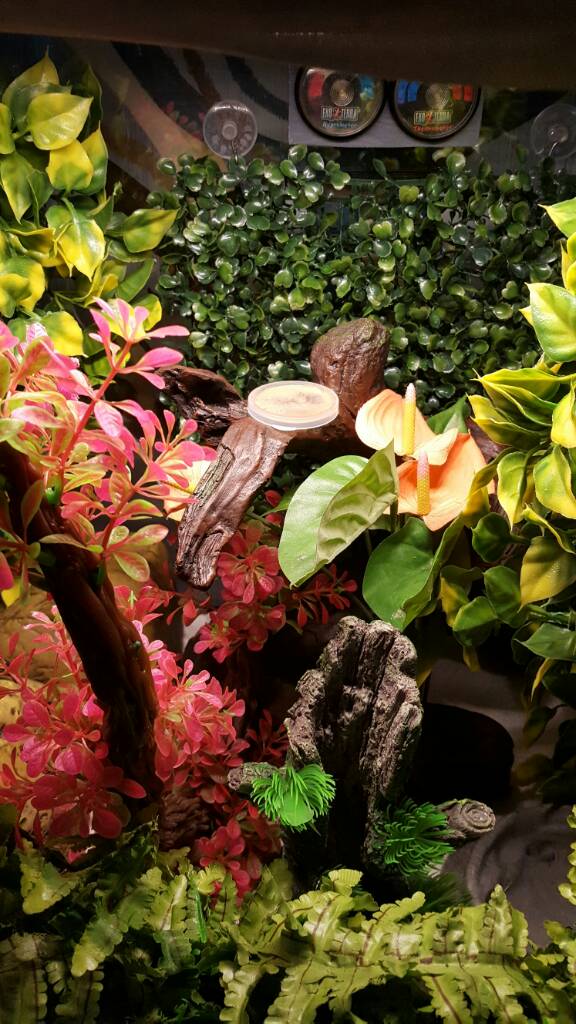 i initially did have a uvb bulb but have switched to an led light bar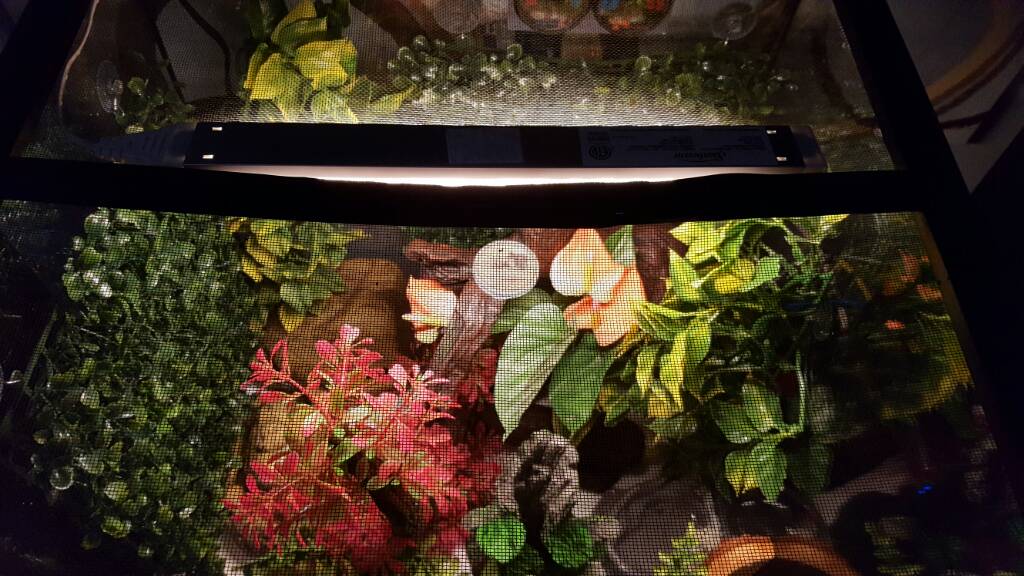 Sent from my SM-G925W8 using Tapatalk
Last edited: