These are the first geckos I've ever hatched. I'm so in love... they are so precious. I'm pretty sure one is a whiteout and one is normal.
Parents are (father) whiteout het Zulu poss het caramel albino & Oreo X (mother) tangerine poss het patternless & ghost
Now onto the babies!!!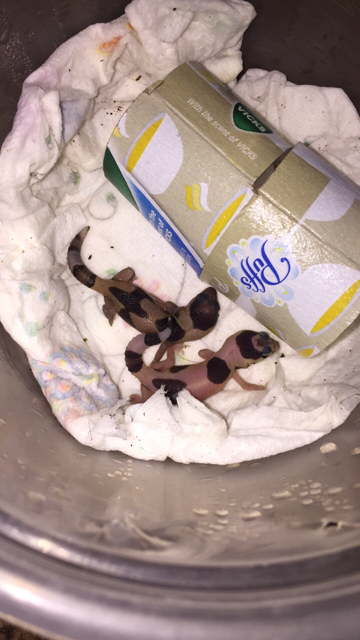 Sent from my iPhone using Tapatalk