Largest reptile event to ever hit the Salt Lake City area. 70+ BREEDERS/VENDORS. 75,000 SQ. FT> 1000s of Reptiles, Amphibians, Arachnids and Supplies for Sale. Exotic Venomous Snake and Crocodilian Presentations.
DATES/TIMES
Saturday -August 6, 2022 (10am-6pm)
Sunday -August 7, 2022 (10am-5pm)
LOCATION
Mountain America Exposition Center
9575 State St.
Sandy, UT 84070
TICKETS
$15 Adults
$10 Children
$30 VIP (Early Entry at 9am Saturday)
-other ticket options available
WEBSITE
SOCIAL MEDIA
http://www.facebook.com/reptiliannation
saltlakecitymetro
http://www.instagram.com/reptilian_nation_expo
ReptilianNationExpo (@reptiliannationexpo) on TikTok | 209 Likes. 347 Followers. Watch the latest video from ReptilianNationExpo (@reptiliannationexpo).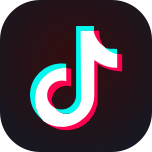 www.TikTok.com
CONTACT
[email protected]
Booth Inquiries: email us at
[email protected]