Hey guys, I've been busy with my reptiles lately and I wanted to share some updates.
So I got a new shelving unit, (room for more tanks!
) and moved my chameleons cage to that one so I could put my new crested geckos tank where my chameleon was. Oh, I got a crestie! His name is Burt. He's awesome.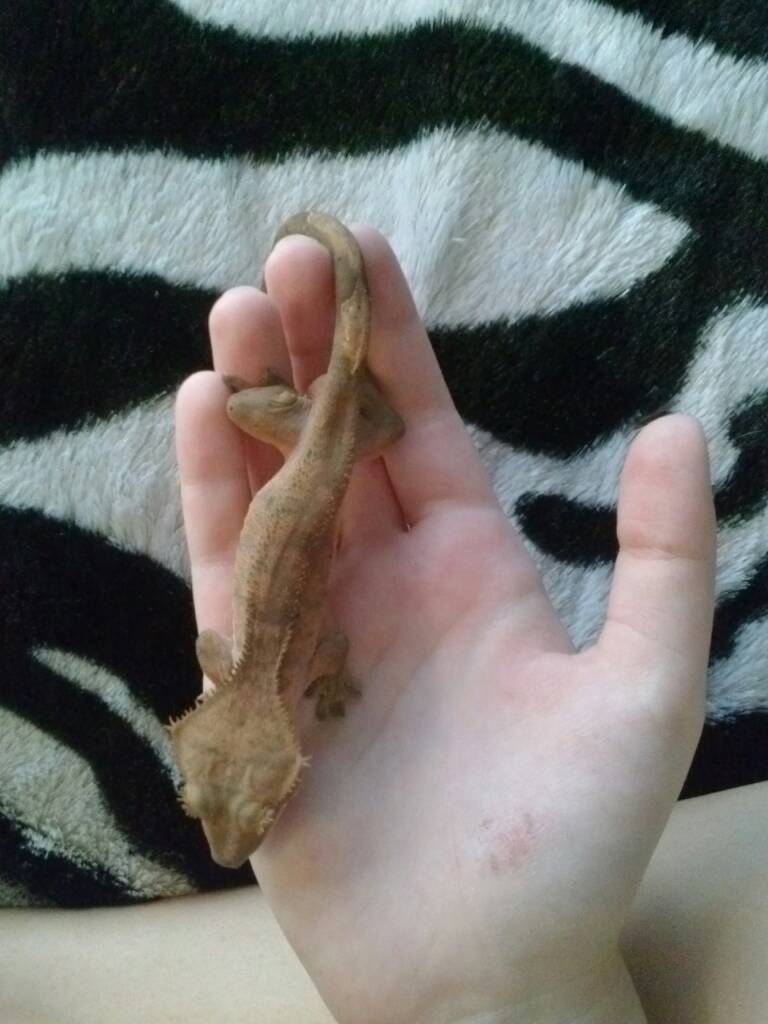 Here's my updated shelves!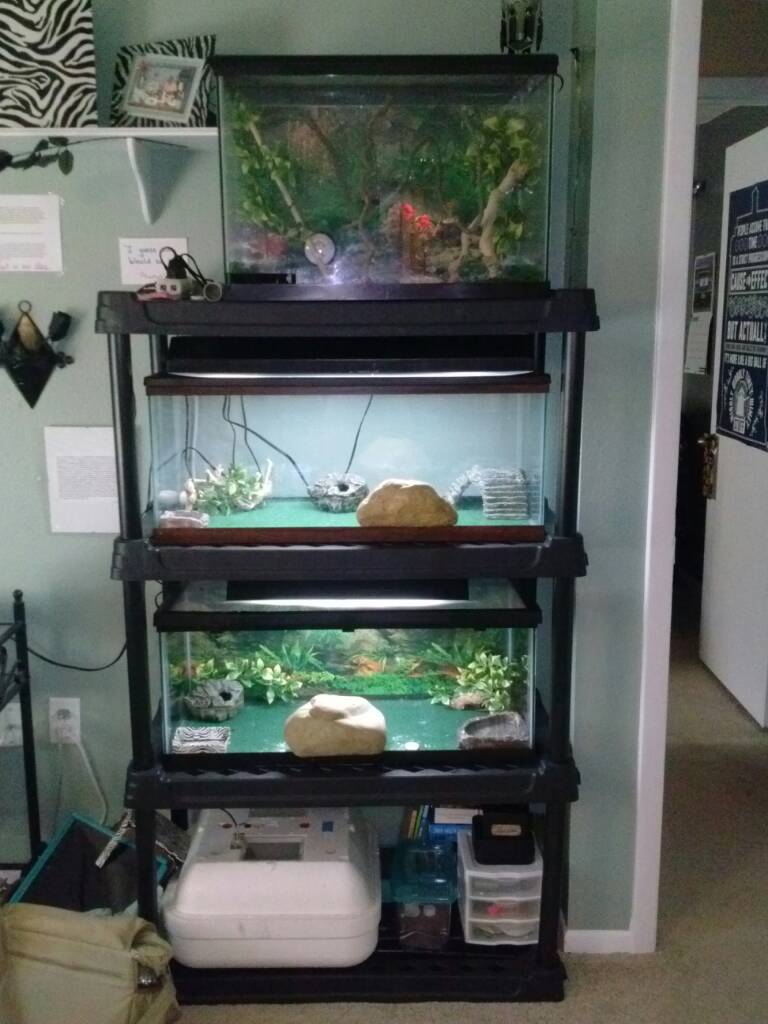 Top: 20 tall, Burt, crested gecko
3rd: 20 long, Ram, pictus gecko (I need to put a background on it, it looks terrible)
2nd: 20 long, Jewels and Pearl, Leopard geckos
Bottom: hova bator
Pearl is also new, I haven't taken any pictures of her yet.
New shelf!
Top: Georgie, chameleon
3rd: 10 gallon, Foster, leopard gecko
The rest...room for more
Just thought I'd share!
Sent from my LG-P769 using Tapatalk